ABOUT US
OUR Vision
OUR MISSION
"To proclaim the Gospel of Jesus Christ in order to positively transform individuals, communities and the world at large."

Romans 12:1-2 "I appeal to you therefore, brothers and sisters,[a] by the mercies of God, to present your bodies as a living sacrifice, holy and acceptable to God, which is your spiritual[b] worship. 2 Do not be conformed to this world,[c] but be transformed by the renewing of your minds, so that you may discern what is the will of God—what is good and acceptable and perfect."


Gathering Arms Missions

As a Missions driven church, The Gathering's outreach ministry, Gathering Arms Missions shares the Gospel of Jesus Christ while meeting the practical needs of our neighbors, be they local, regional, or abroad. G.A.M. will take steps to build sustaining ministry relations all those we serve.

​Teenage Mothers

While our Teenage Mothers ministry does not seek to promote teen pregnancy, we certainly do not stand in judgement either. Far too often teen parenting is not a shared responsibility and the role of parenting is placed on the teen mother. This results in crippling social stagnation. TAM is established to build a support system around teen mothers and fathers. This ministry is the village that gathers to raise children and mentor teen parents towards success

​

​Brother to Brother

The Brother to Brother Fellowship is The Gathering's men's ministry. BTB is where men hold one another accountable in their development of spiritual formation. BTB also has a mentorship program that pairs men with boys, especially those without a male role model. Life skills and Christ-centered manhood training is this program's focus. Today's boy is tomorrow's man. Our BTB Fellowship is gathering to raise up the boys of our congregation and community.

REAL Women's Ministry of The GatheringATL

The REAL Women of the GatheringATL creates fellowship opportunities amongst women and tailors its Bible Studies and programs to feed women's spiritual needs This ministry also sponsors a mentorship program for girls to help them develop into Christ-centered women.

Children's Corp

The Corp is the Gathering's children and youth ministries. This ministry will engage our young people with age appropriate spiritual formation. Too often young people are not engaged in church ministry, because the message of Christ is not being effectively targeted to their generation. The Corp embodies their culture and it is THEIR ministry. Cutting edge Bible Study, field trips, and dedicated state of the art Youth Zone are in the plans for The Corp.

Health & Wellness
​
The Health and Wellness ministry spreads the Gospel of mind, body, and soul wholeness. The ministry fosters programs that promote balance, harmony, and healthy eating.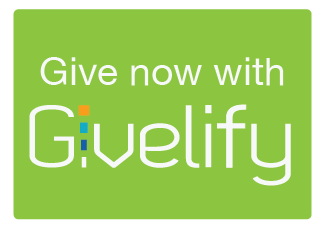 The Reverend Shanan E. and Lady Kattya Jones, Servant Leaders